True Wireless Stereo (TWS) Development Platform
Knowles has brought together multiple premium component technologies along with acoustic system-level expertise to develop a first-to-market TWS development kit to accelerate TWS innovation with premium and emerging features. With this kit, OEMs gain access to a fully operational TWS development platform, which includes pre-tuned and pre-configured earbuds designed by Knowles paired with a powerful processing platform. The earbuds come designed with multi-microphone arrays, voice vibration sensor, and a choice of premium speaker driver assemblies to drive the development of advanced TWS features while reducing time-to-market and lowering the high costs associated with ground-up development. Knowles has engaged several partners to integrate premium features on this development kit, which enable manufacturers to quickly evaluate features such as Active Noise Cancellation (ANC), ambient mode, premium audio, voice command, voice call algorithms, and AI-enabled conversation enhancement.
Knowles TWS Development Kit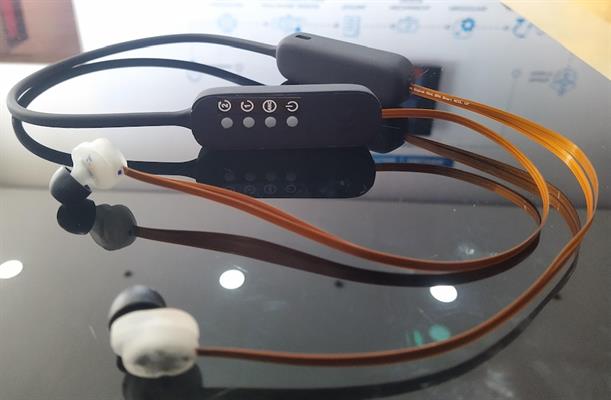 Scalable TWS development platform to enable advanced emerging audio use cases in future

Key Features
Fully operational TWS design with

independent wireless L and R channels
Detachable earbud design for testing different sensor configurations
Pre-configured and Pre-tuned Knowles Earbuds
Premium Knowles Speaker Drivers

Knowles' smallest full-range balanced armature speaker driver for discreet devices targeting maximum battery life

Knowles-designed hybrid driver (Balanced Armature Tweeter + Dynamic Woofer) for HD audio performance

Learn more about Knowles' balanced armature drivers

here

.
Premium Microphone

High performance, low power Everest (

SPH0690LM4H-1

) digital microphone

High SNR (69dB with a 1.536MHz clock)

Low Distortion/High AOP (130dB SPL)

Flat Frequency Response

Compact from factor: 3.5mm x 2.65mm x 0.98mm
Hybrid ANC and Ambient Mode

Best-in-class Hybrid ANC and Transparency mode performance with Sony Semiconductor Solutions Corporation's CXD3781 Codec, Knowles microphones, and Knowles speaker drivers
High-Quality Voice Capture

Multi-microphone beamforming

Voice vibration sensor processing

Voice algorithms optimized to run on IA8201 AISonic™ audio edge processor
Conversation Enhancement

"Conversation enhancement" AI optimized to run on IA8201 AISonic™ audio edge processor
---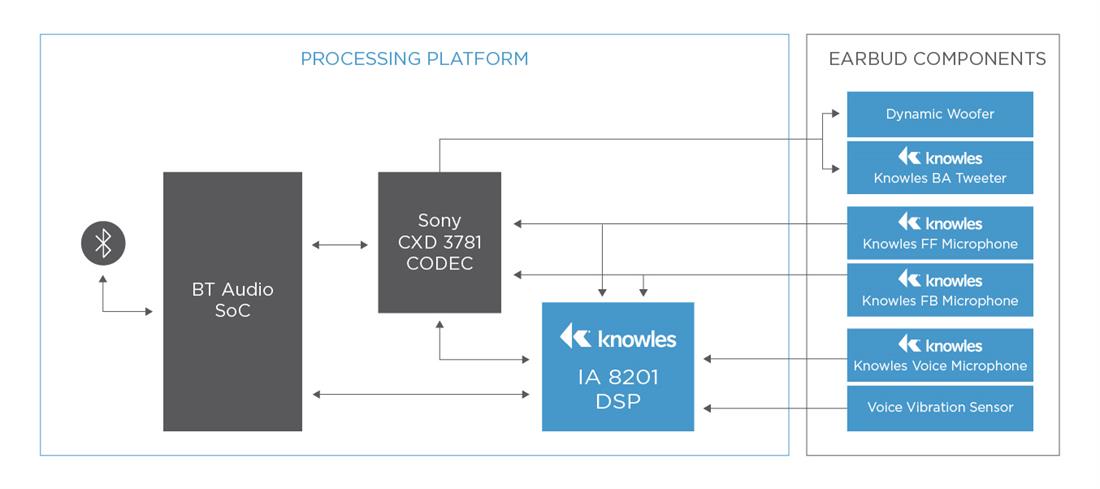 ---
Please download our complimentary whitepaper:
Earphones with Noise Cancellation Balanced Armatures Support ANC while delivering premium sound